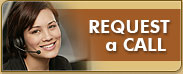 JRC Wrought Iron, a division of New Generation Development, Inc., specializes in providing custom wrought iron gates, fences, security doors, railings, balconies, gazebos, and more.
JRC has over 30 years experience as the industry specialist and leaders in fabricating and installing ornamental wrought iron. JRC is dedicated to providing our clients with a personalized and professional service in addition to using the finest materials for each project. JRC can handle projects from simple and affordable residential custom forging to larger complex custom designed fences, railings or balconies for larger commercial needs.
JRC was founded in 1974 by Joe Cortez, who continues to provide his clients with a personalized creative vision for each custom designed wrought iron project. Also, you can often find Mr. Cortez visiting customer jobs sites to insure that each job is done to the highest standards the company has continued to provide for almost 3 decades.
Contact us today for a free competitive estimate on your wrought iron project.
JRC Wrought Iron
8724 E. Garvey Ave.
Rosemead, CA 91770
Office: 626-280-2300 | Fax: 626-572-8398
Email:

View Larger Map & Get Directions to JRC Click Here