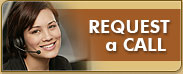 Wrought Iron Doors and Custom Iron Doors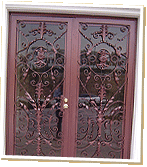 JRC has been designing, fabricating and installing wrought iron doors and custom iron doors for Los Angeles, Orange County and the Inland Empire for over 30 years. Providing our clients with personalized and professional service, we will work with you to design the perfect iron door for your project.
From standard screen doors to more elaborate custom doors, our interior and exterior wrought iron doors and custom iron doors are available in a variety of designs. Ideal for residential homes and larger commercial projects like apartments, restaurants and hotels, our team of highly skilled craftsmen handle all projects with the utmost professionalism.
Fencing

With extensive experience in designing perimeter fencing around pools, playgrounds, soccer fields, arenas, or any other location where keeping a secure and enclosed location is mandatory, JRC can handle all of your wrought iron fencing needs. We also specialize in designing and installing fencing around high-profile private properties where security and privacy is of the utmost importance.
Powder-Coating
Powder-coating is a three-step process where the metal is sand-blasted, painted, and then baked in an oven to produce a durable high quality finish. JRC highly recommends powder-coating to ensure enhanced beauty that will last a lifetime.
For a free estimate of your project fill out our online Request a Call form or contact us at 626-280-2300 or Toll Free: (877) 280-2994. E-mail inquiries can be sent to info@jrcwroughtiron.com.