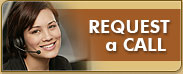 In the 25 years I have done business with JRC their work has been top notch. They have always been timely, professional & have always guaranteed their work.


—Terrones Contracting Inc. Rosemead, CA

JRC is a fantastic company & Jose Cortez is a great business man.


—Richard Liu-All Pro Custom Builders Arcadia, CA

High End quality work with low prices & Guaranteed Service is what I like about JRC.


—Edgar Miranda-Vive Tequila Lounge and Nightclub, Pomona, CA

Icon Builders has used JRC for many projects over the years and we have always been very pleased with their quality of workmanship and will continue to do business for years to come.


—Hector Dominguez Icon Builders Santa Monica, CA

JRC has met & exceeded my expectations. I am extremely happy with their service and would recommend them to everyone from a homeowner to a business owner.


—Andres Camberos-Homeowner Whittier, CA

Mr. Cortez & his staff are always a pleasure to work with.


—Judy Green-Homeowner & Business Owner Pasadena, CA

Over the years I have done business with JRC and would never use any other Wrought Iron Company. JRC is always very consistent with their quality of work and with their prices.


—Tony Moore-Homeowner & Business Owner Upland, CA

Great Workmanship & Speedy Service.


—Tom Crosby Homeowner & Business Owner Arcadia, CA