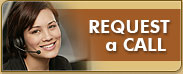 Wrought Iron Gates and Custom Iron Gates

JRC has been designing, fabricating and installing wrought iron gates and custom iron gates for Los Angeles, Orange County and the Inland Empire for over 30 years. Providing our clients with personalized and professional service, we will work with you to create the perfect iron gate for your project.
Our interior and exterior wrought iron gates and beautifully designed custom iron gates are ideal for residential homes and larger commercial projects like apartments, restaurants and hotels. Ranging from single entry gates, handrails, railings, balconies, gazebos, initials and specially designed ornaments, our wrought iron gates are made with only the finest materials.
Automatic Gate Openers with Telephone Intercom Systems
JRC specializes in installing state-of-the-art automatic entry systems equipped with telephone intercoms. With over three decades of installation experience, our team of highly trained professionals can do it all.
For a free estimate of your project fill out our online Request a Call form or contact us at 626-280-2300 or Toll Free: (877) 280-2994. E-mail inquiries can be sent to info@jrcwroughtiron.com.